> A restorative drink mix formulated to support the mental well-being of gamers, creators, and anyone else navigating today's digital worlds._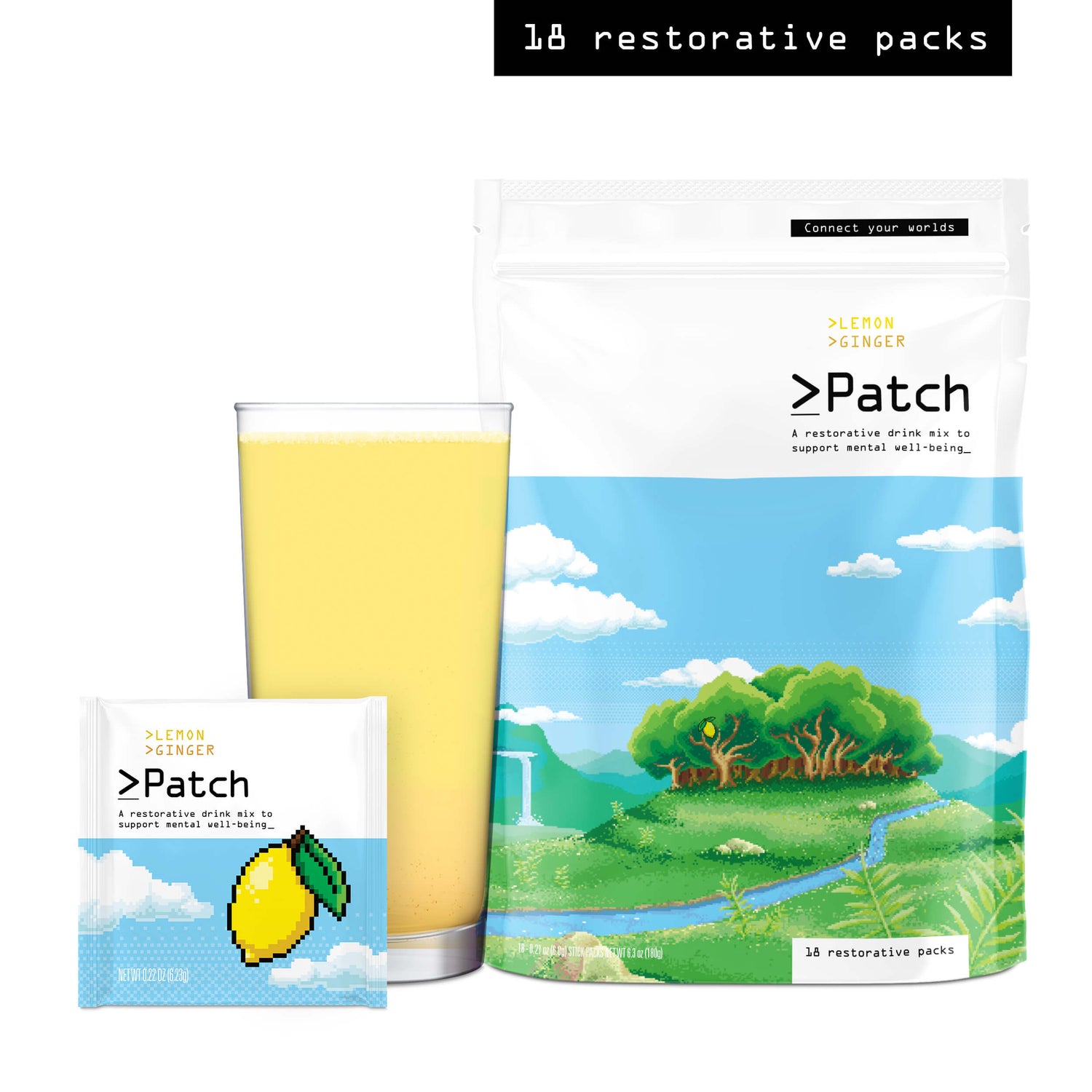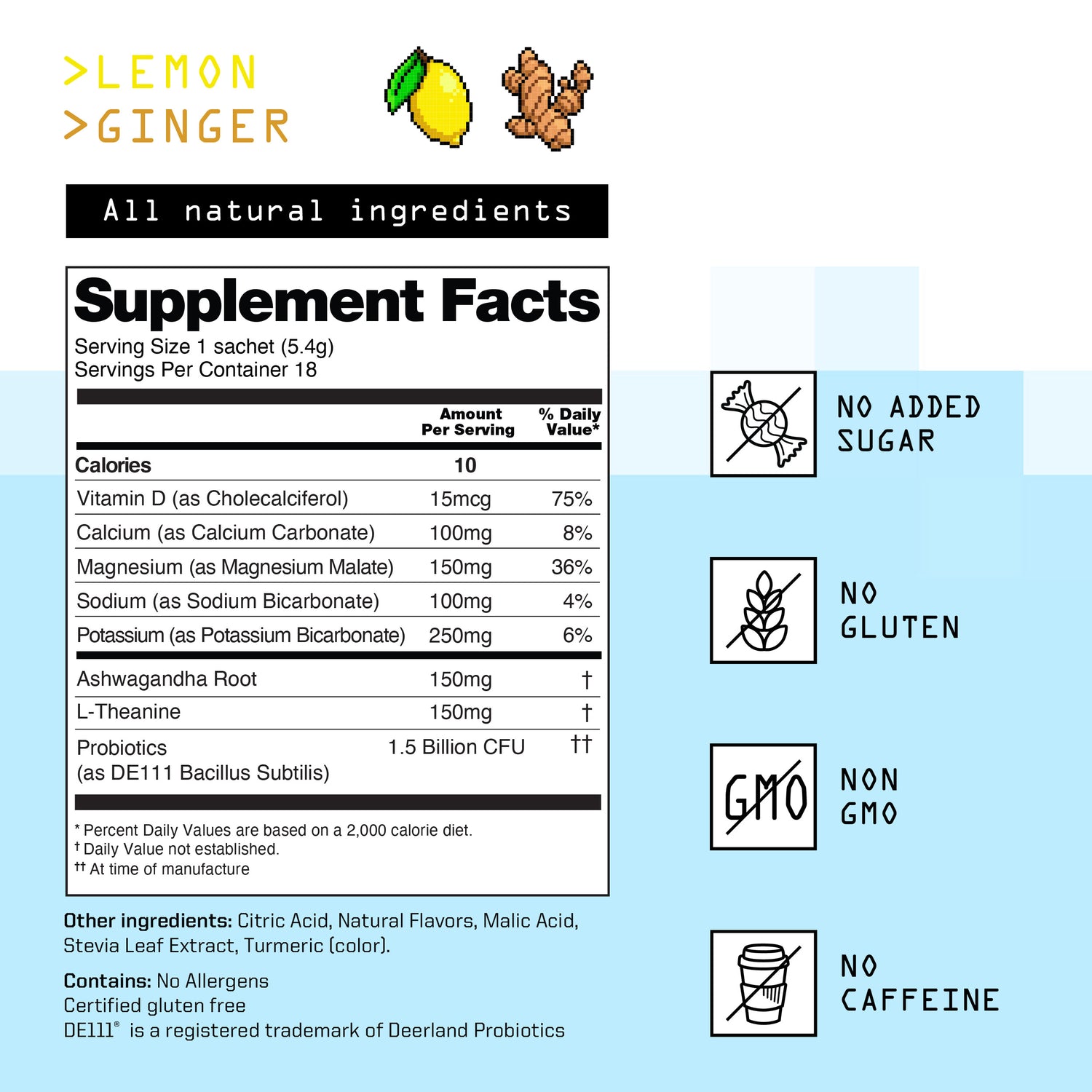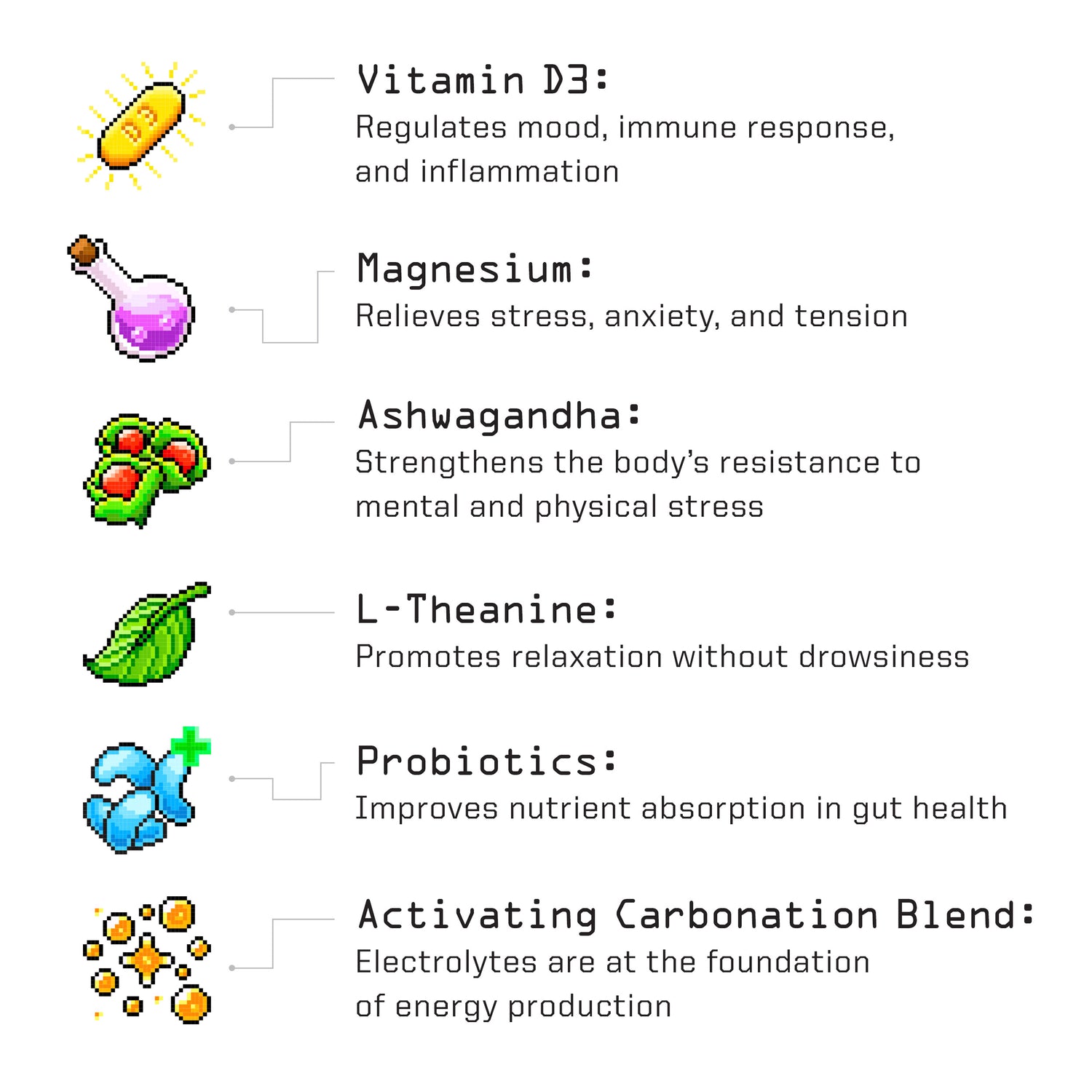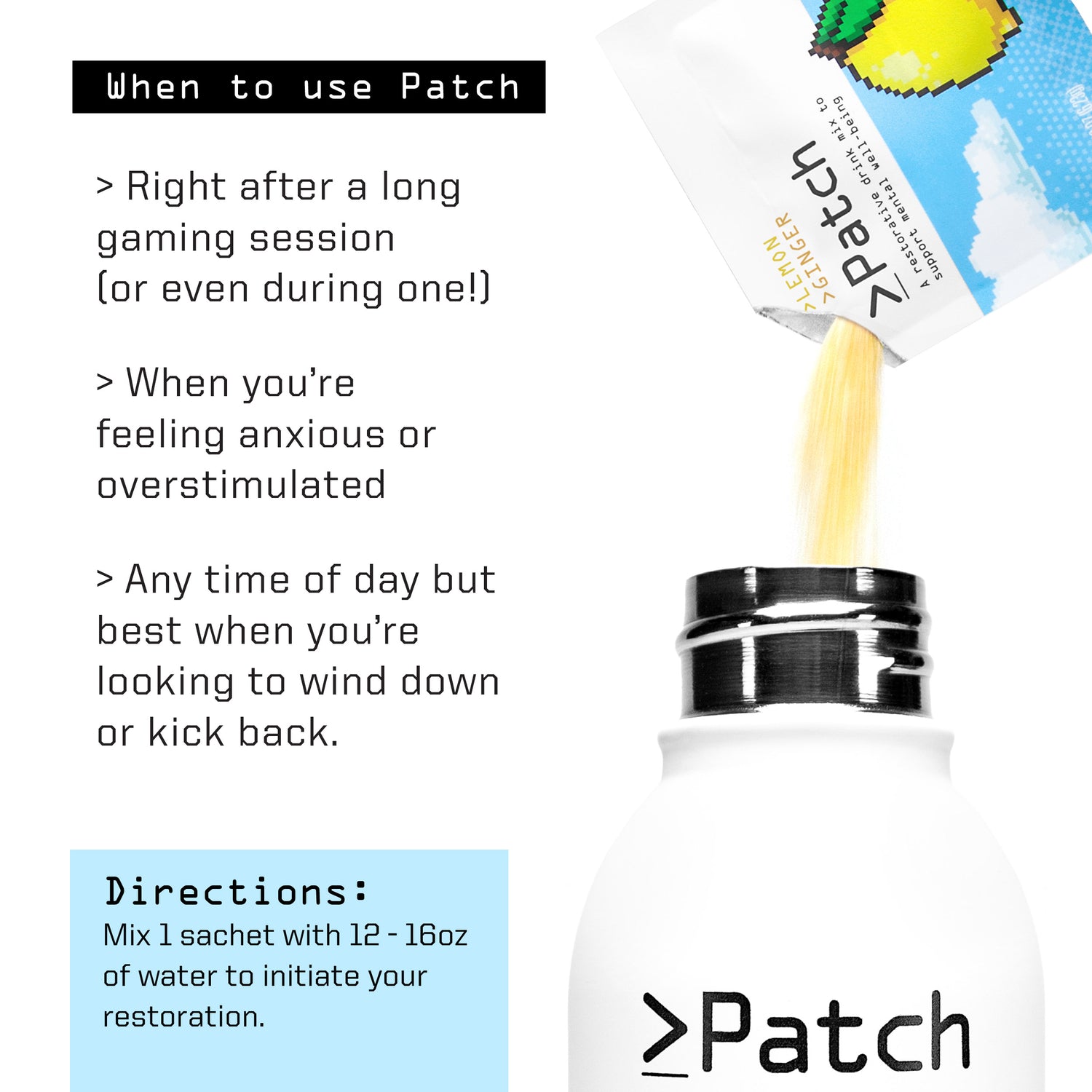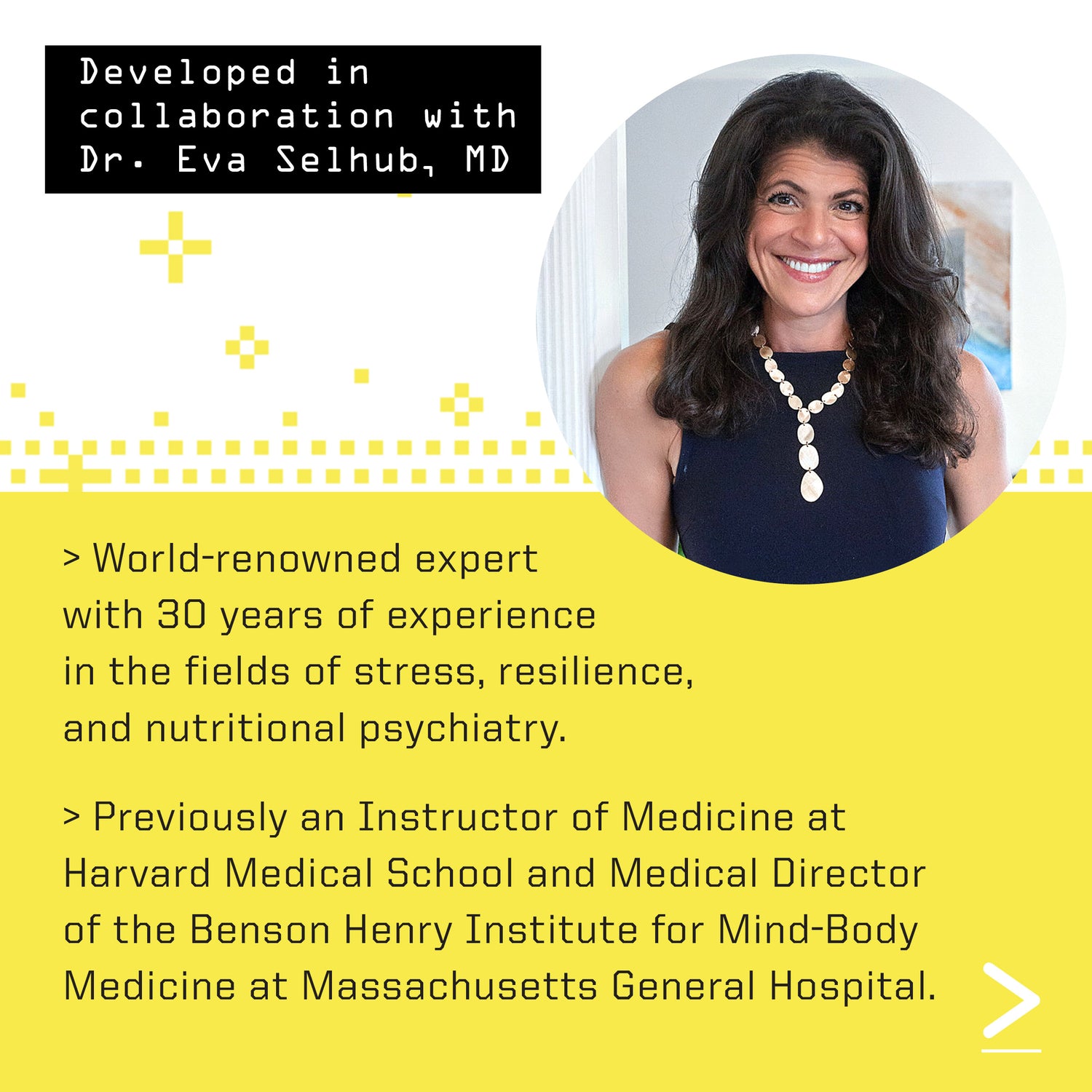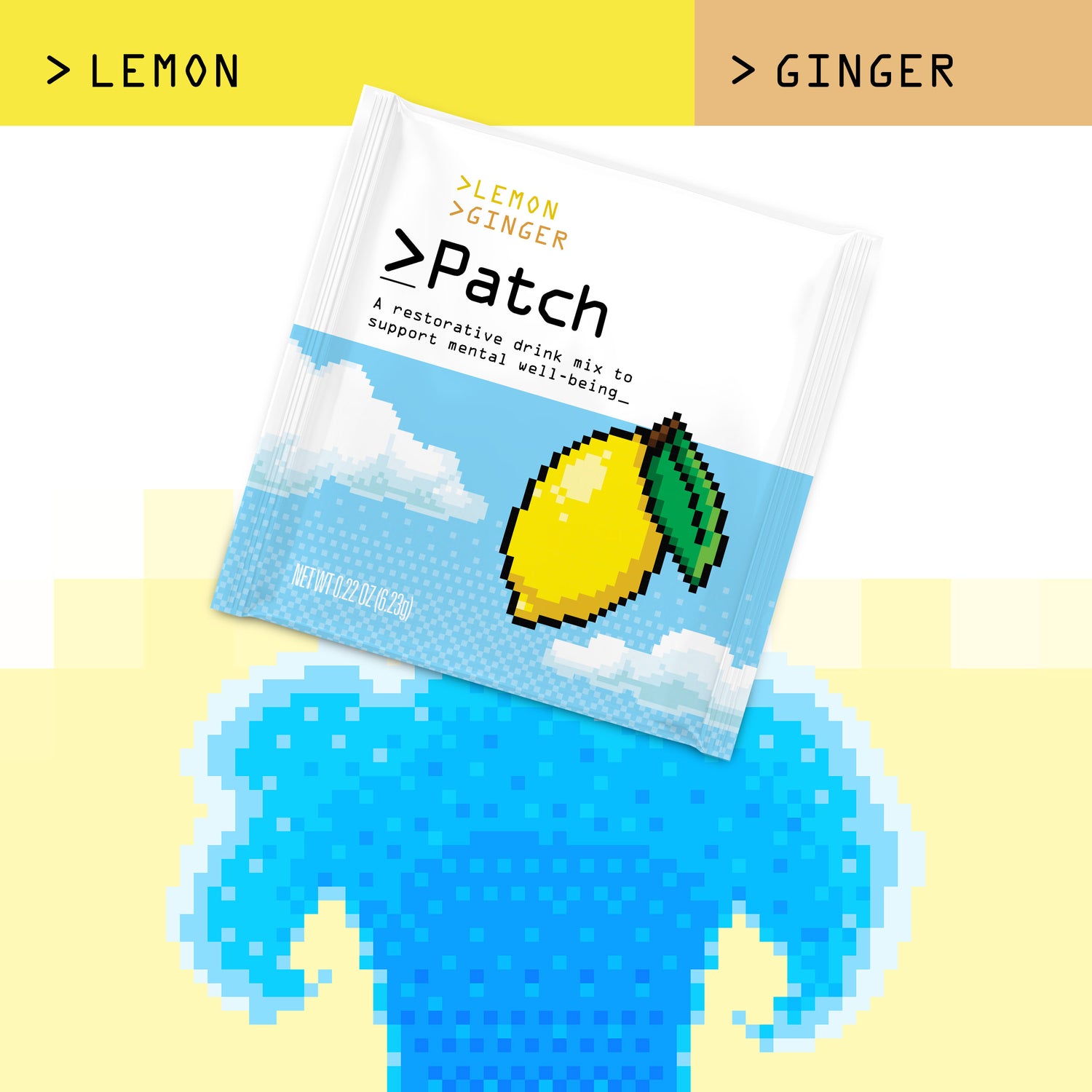 Skip to product information
> A restorative drink mix formulated to support the mental well-being of gamers, creators, and anyone else navigating today's digital worlds._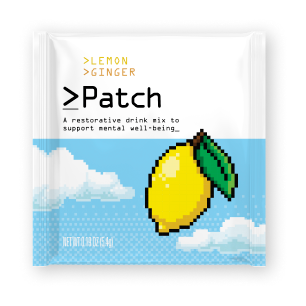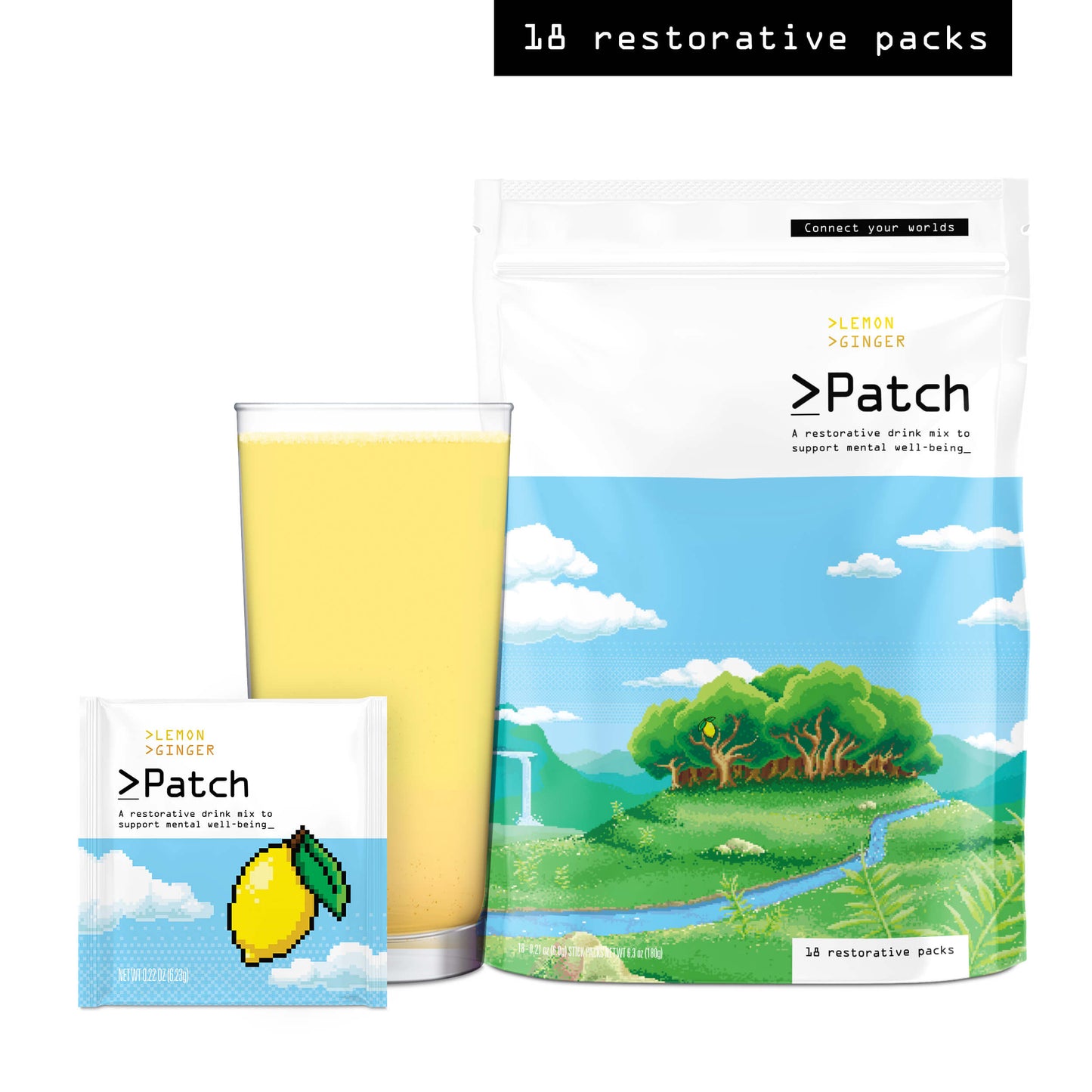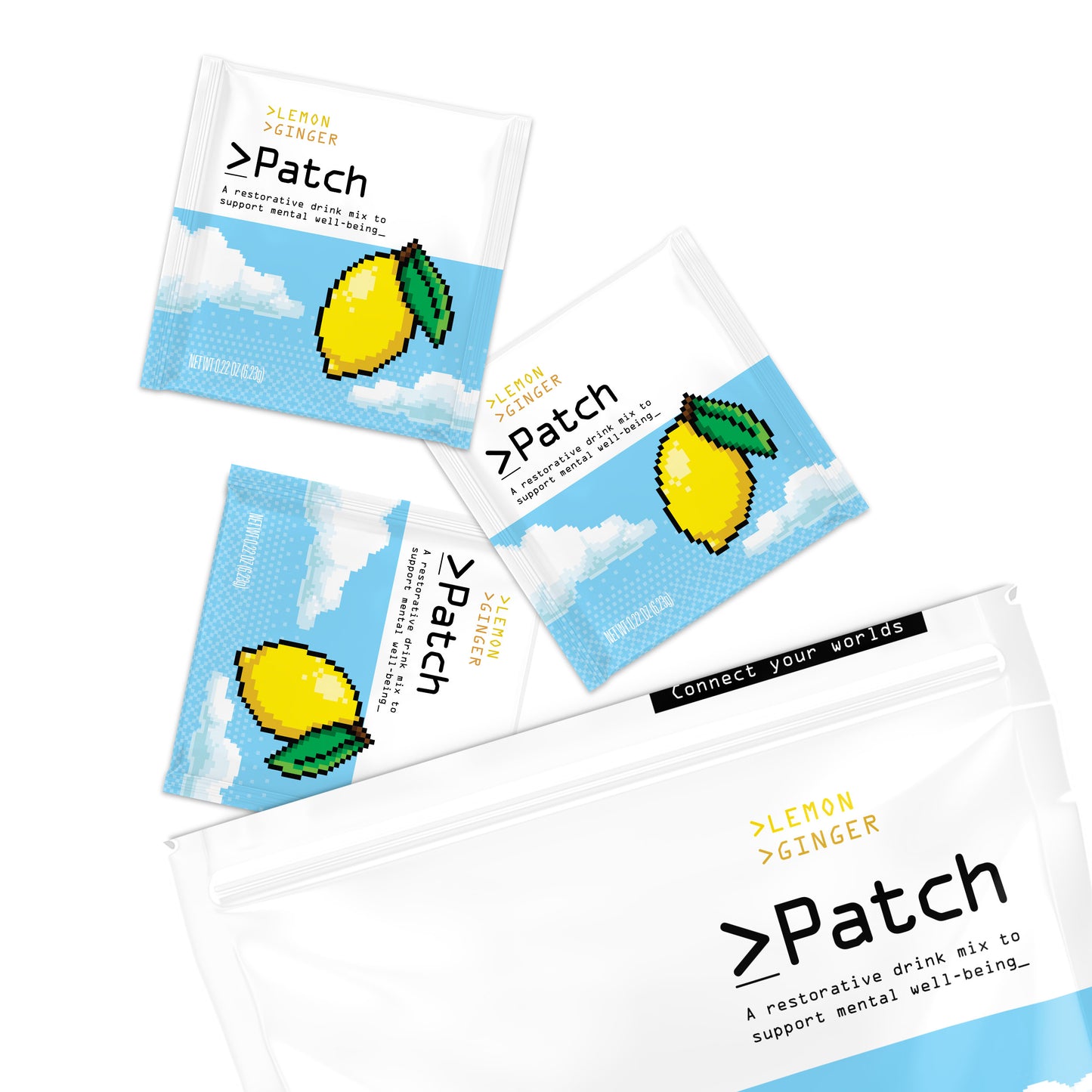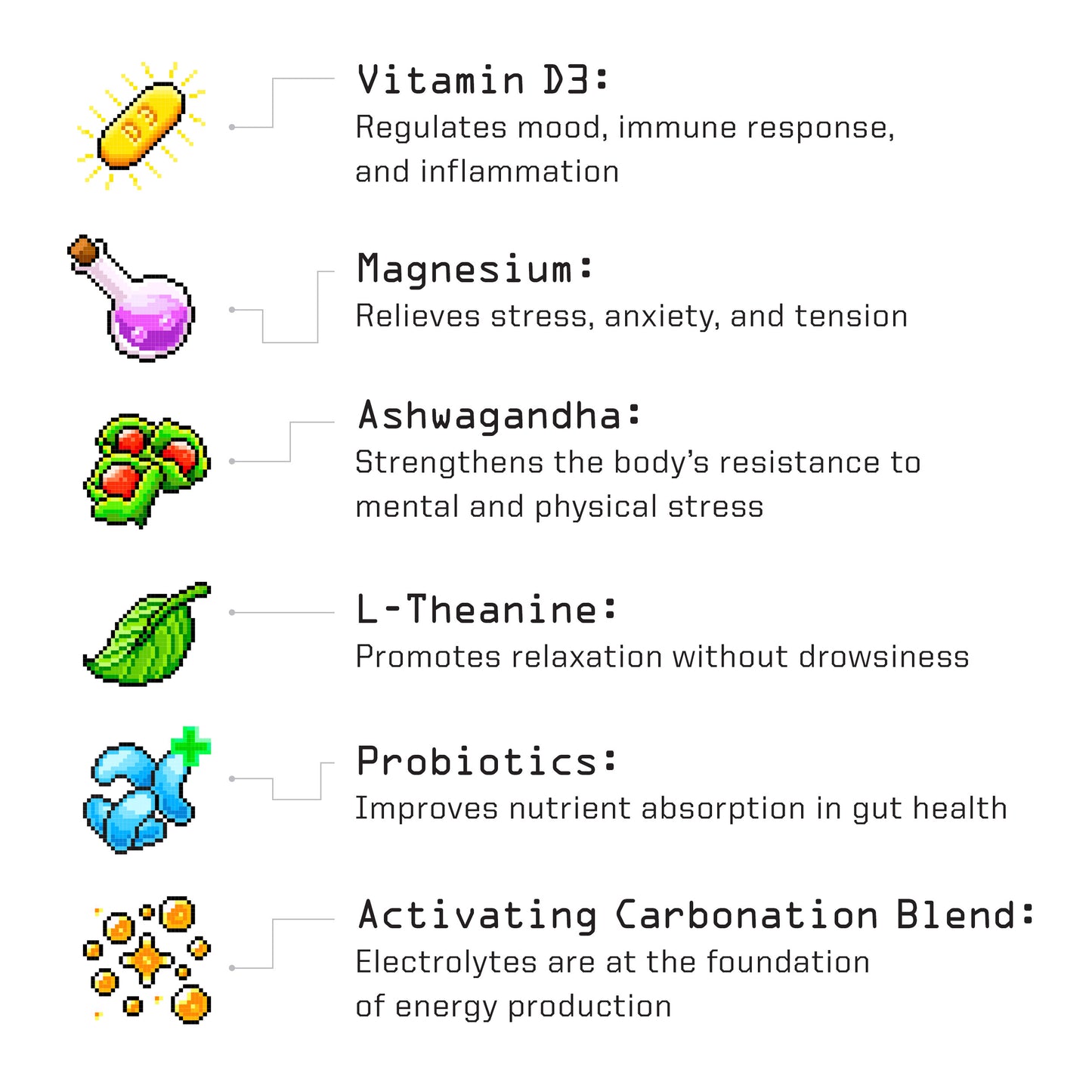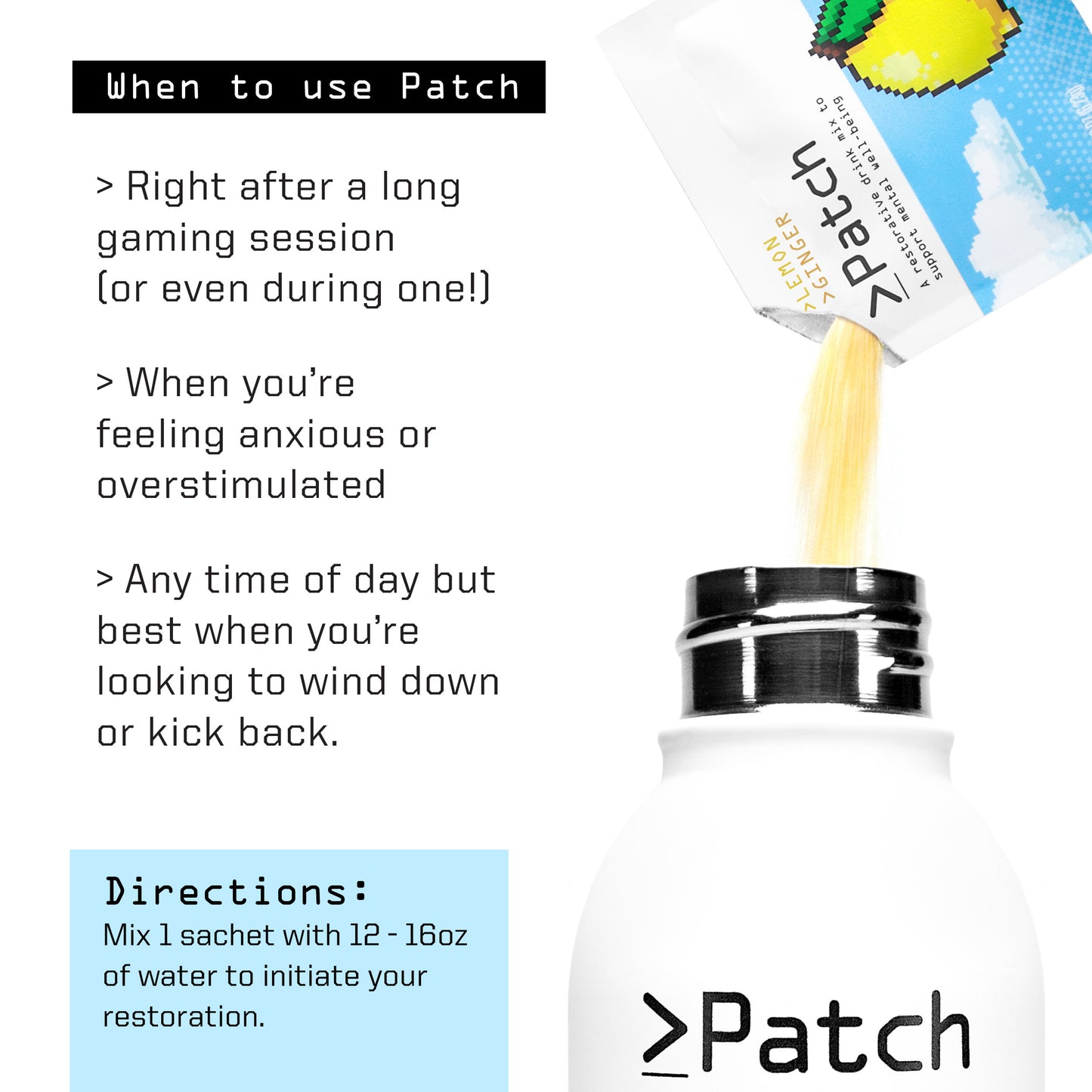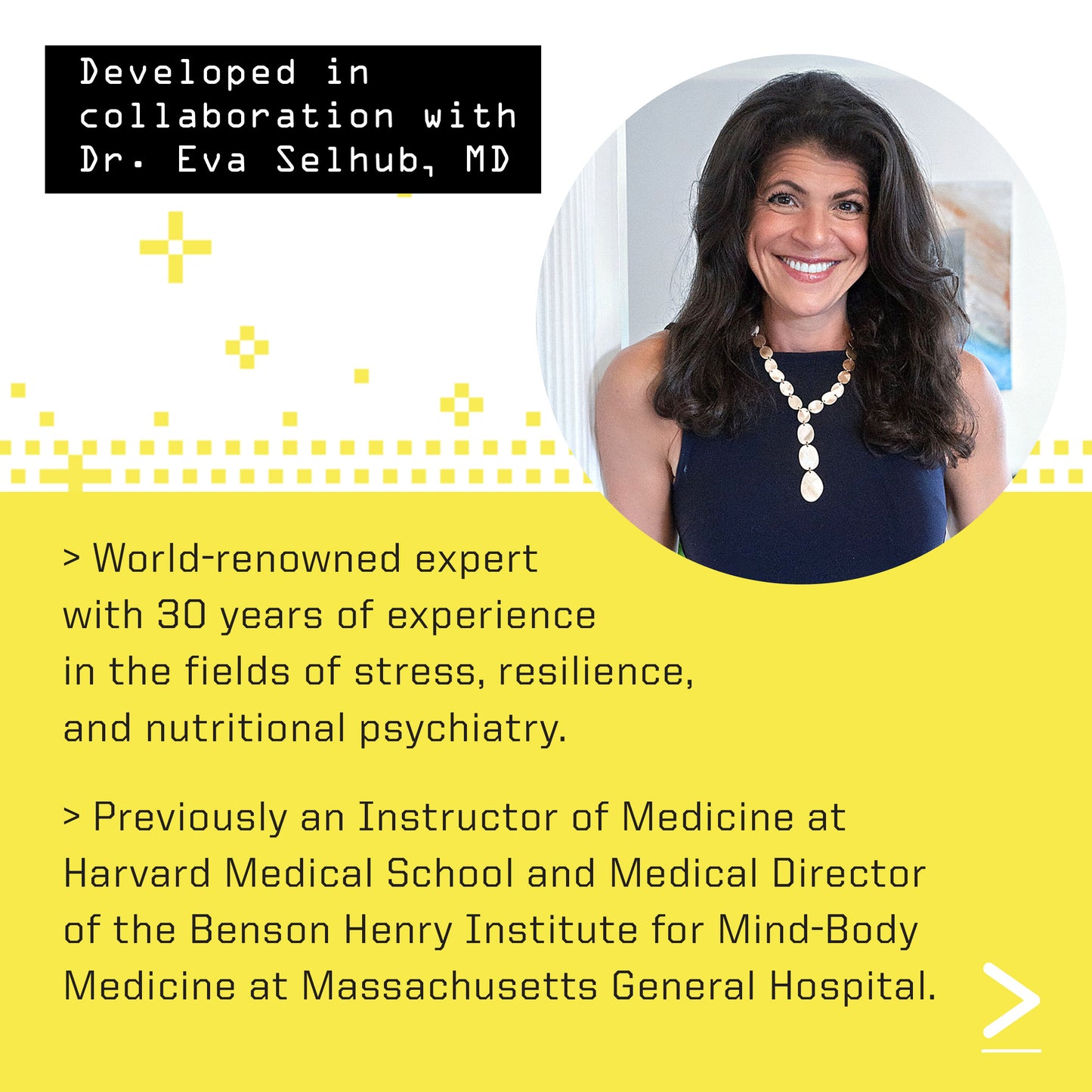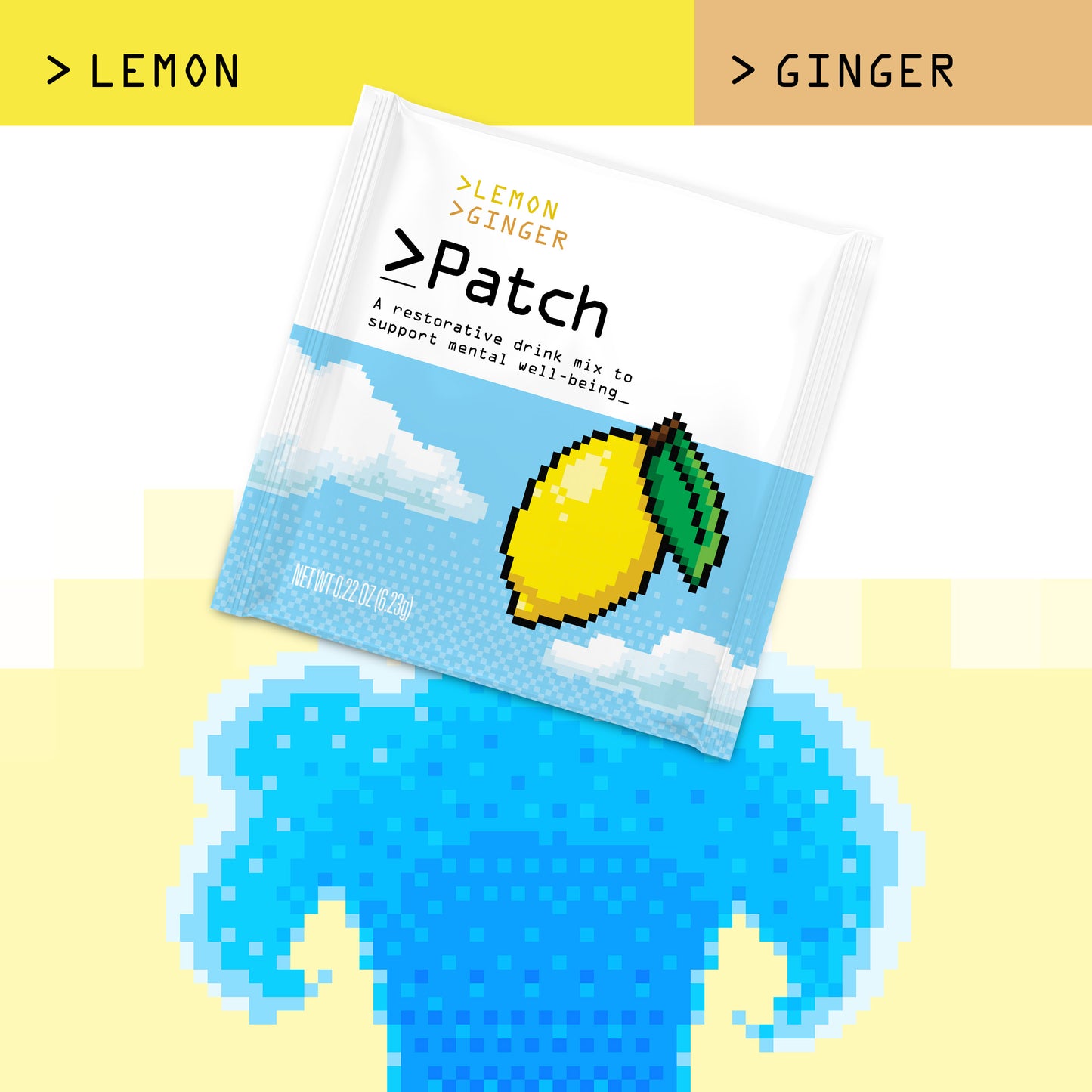 PATCH IRL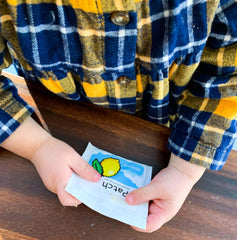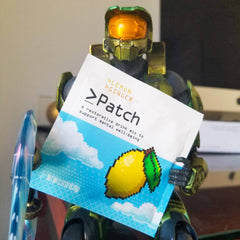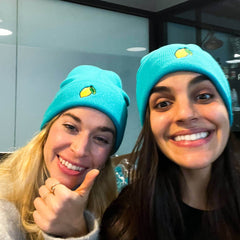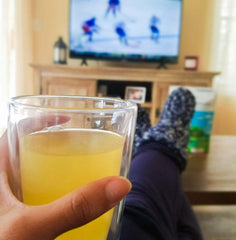 EXPLORE THE INGREDIENT MAP
All natural ingredients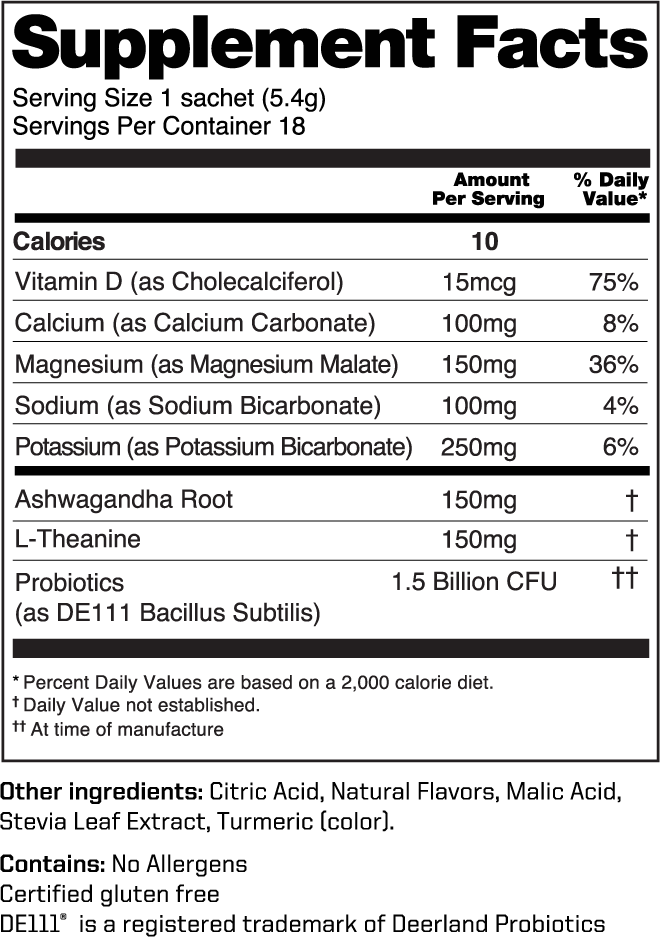 Magnesium
relieves stress,
anxiety & tension

Ashwagandha
strengthens the body's resistance
to mental and physical stress

L-Theanine
promotes relaxation
without drowsiness

Probiotics
improves nutrient
absorption in gut health

Electrolyte Blend
electrolytes are at the foundation
of energy production

Vitamin D
regulates mood, immune
response, and inflammation
FAQs
When is the best time to Patch?
- During or after working, playing, or creating in digital worlds.
- When you're feeling stressed, anxious, or simply overstimulated.
- Any time of day, but especially when you're looking to wind down or kick back.
Patch was formulated to support the mental well-being of all of us who play, work, and create in digital worlds. It's especially well-suited for anyone seeking a tasty antidote to stress, anxiety, or overstimulation.
What's your refund/return policy?
We have an easy, no-questions-asked refund policy. You won't even have to ship it back! Email hello@drinkpatch.com and we will help you out.
How many servings can I take a day?
Patch was formulated with the average effective dose of each key ingredient in mind. For most, 1-2 sachets a day is optimal for experiencing the therapeutic effects.
How do Patch subscriptions work?
You may pause, cancel, or change the frequency of your subscription at any time by logging into your account. Subscriptions will renew every month by default.
How is Patch different from other gaming beverage brands?
We take pride in providing a zero sugar drink mix that's specifically formulated to support mental well-being. Unlike most other sugary and caffeine loaded drink mixes designed to get you hyped up - Patch is designed to help balance and wind down. Our goal isn't to give you a competitive "edge"or improve your performance, but to support your mental well-being with our unique formula and thoughtfully-selected ingredients.